We Fuel Solutions
Gra Ham delivers diesel fuel, furnace oil, stove oil, gasoline and lubricants to homes and businesses such as farms, trucking fleets and commercial establishments in Ontario. We also service the aviation and mining sector with Jet A-1, Jet A-1 w/ Prist, Jeb B, 100LL (avgas), gasoline, diesel fuels, and a variety of lubricants.
Products are delivered to our service stations and customers by a combination of our own fleet of tractor-trailers and by commercial carriers. Operating our own fleet provides improved control of quality and timeliness of service. We use a modern fleet of dedicated trucks with qualified and certified operators. All of our operators are re-certified yearly using the Air BP Transport Quality Training program.
Gra Ham Energy Limited
Gra Ham Energy Limited is one of the largest independent fuel suppliers in Ontario. We have been serving the home heat, farm, commercial and aviation markets for almost 100 years by supplying, delivering and dispensing a full line of petroleum products.
Gra Ham Energy is located in St. Marys and serves all of Southwestern Ontario, with offices in the London-St. Marys-Kitchener corridor.
In Northern Ontario we own and operate bulk plants in Sudbury and Franktown, near Ottawa, for the distribution of aviation fuel, both jet and avgas.
Our recent venture into the drumming of aviation fuel has allowed us to ship to the mining industry in the far north.
We operate and supply serveral retail service stations and cardlocks in Southwestern Ontario. Look for the GOCO logo for fast, courteous service for the supply of premium, midgrade, and regular gasoline, clear and coloured diesel. We offer on time delivery and competitive pricing.
Our highly trained staff looks forward to serving you.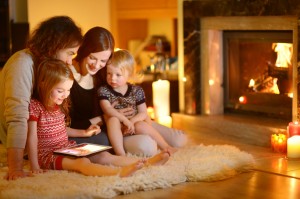 Gra Ham Energy Customer Lines
St. Marys
Phone:     519-284-3420
Toll Free: 800-265-1732
Fax:       519-284-2522
Hours
Mon-Fri 9 AM to 4 PM
Sat-Sun Closed